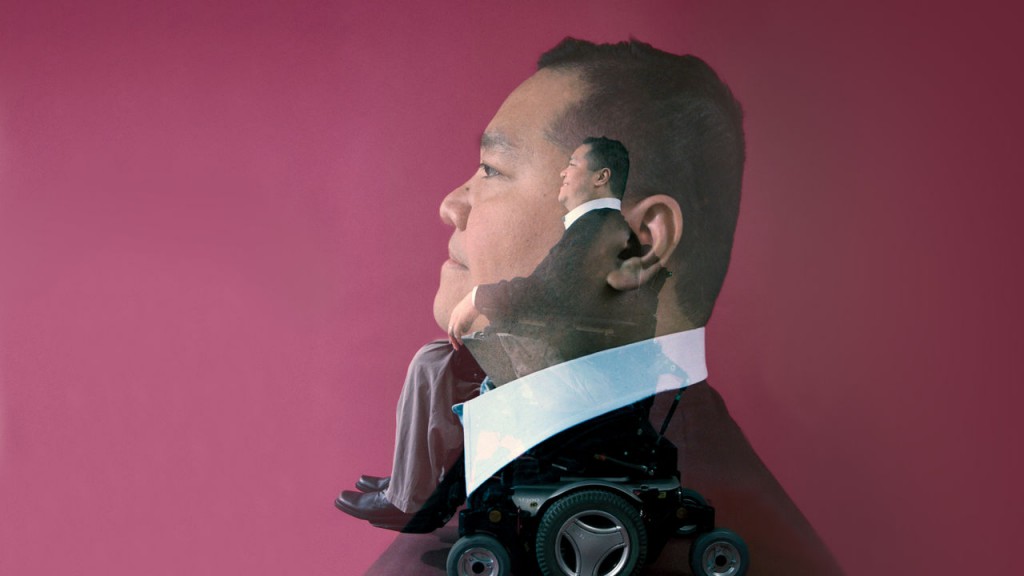 August de los Reyes came to a new understanding of design after thinking about (and experiencing) disability.
Disability, writes Cliff Kuang (who interviewed him), is "an engine of innovation simply because no matter what their limitations, humans have such a relentless drive to communicate that they'll invent new ways to do so, in spite of everything."
Therefore, he says, it's quite "puzzling that design, as a discipline, has so often tended to focus on a mythical idea of the average consumer."
Dubbed inclusive design, [the Microsoft design process] begins with studying overlooked communities, ranging from dyslexics to the deaf. By learning about how they adapt to their world, the hope is that you can actually build better new products for everyone else.

What's more, by finding more analogues between tribes of people outside the mainstream and situations that we've all found ourselves in, you can come up with all kinds of new products. The big idea is that in order to build machines that adapt to humans better, there needs to be a more robust process for watching how humans adapt to each other, and to their world.
Kuang concludes: "[Kat] Holmes [Microsoft's principal design director] believes that inclusive design, by bringing a diverse set of users into a design process that typically strips away differences and abstracts them into what seems user-friendly to the maximum number of people, can actually help with the fact that our capabilities change throughout the day. We don't simply have a persona, fixed in time and plastered on a storyboard, like most design processes would have it. We have a persona spectrum. When you're a parent with a sprained wrist, or you're reaching for your phone while holding your groceries, you share a world, albeit briefly, with someone who has only ever been able to use one hand. "There is no such thing as a normal human," Holmes says. "Our capabilities are always changing."
The post By studying underserved communities, Microsoft wants to improve UX for everyone appeared first on Putting people first.


Source link https://blog.experientia.com/by-studying-underserved-communities-microsoft-wants-to-improve-ux-for-everyone/